Blog
|

2019-12-17
The Marketplace is open: A new Approach to Mobilizing Infrastructure Finance for Coastal Resilience
For many people living in West Africa, coastal environments are much more than fond memories.
The beach has always been a special place to me, even though growing up my family visited only twice. Still, those two times were enough to have created those types of seminal childhood experiences that stay with you forever—memories from all five senses ingrained like it was just yesterday. I'll always remember the first time I felt the coarse sand in my hands, heard the roar of the Atlantic's waves, and jumped from the chill of the water as it washed ashore over my feet. Now, with a family of my own, trips to the beach have become more frequent, and the preservation of our coasts more meaningful. I'm sure many of you also have fond memories of time spent at the beach.
For many people living in West Africa, the beach and other coastal environments are much more than fond memories and family vacations. More than just a place they call home, many West African communities depend on beaches, mangrove forests, sandy dunes, and other coastal habitats and their unique resources for their livelihoods, food, cultural heritage, and in many cases for natural protection from flooding and erosion.
Unfortunately, the inhabitants of these coastal ecosystems face significant threats from flooding, erosion, and pollution. Entire communities have fallen into the ocean, and vital infrastructure is under increasing threat. Despite these threats, the West African coast is a critical part of the region's economy. Given that it accounts for nearly half its population and over 50 percent of its GDP, and that these natural and man-made phenomena cost over 5 percent of the countries' GDPs, these challenges must be addressed urgently.
The numerous challenges for West Africa's vulnerable coastlines include:
Severe erosion, which threatens the homes and livelihoods of thousands of coastal communities and is being exacerbated by climate change and man-made activity, including poor infrastructure planning and illegal sand mining. Some shorelines lose over 20 meters of land to erosion per year.
Exposure to flooding, which is increasing as mangrove forests are cleared and as coastal cities continue to urbanize at unprecedented rates.
Gray infrastructure solutions that were put in place to address these problems often succeed in doing so only in a localized way and end up negatively affecting communities further down the coast.
And critically, the financing mobilized to address these challenges simply isn't enough. It is fragmented and needs to be scaled to a multibillion-dollar level to have a meaningful impact. The mix of public and private interests along the coast makes this an even more complex challenge.
A novel solution to reach public and private investors for infrastructure investments
The answers to these challenges are rarely straightforward. Central to all these issues is the need to figure out how to mobilize enough financing to have a significant, region-wide and long-lasting positive impact on the resilience and prosperity of the region's coastal inhabitants.
Given the level of financing needed and the transboundary nature of these issues, countries and development partners can't do it alone. And similarly, neither can the tourism or port industries. The West African coast is a shared asset among all countries and all stakeholders, public and private, and achieving a comprehensive and lasting impact will require advanced infrastructure solutions—both green and gray—and joint action, all supported by both public and private finance.
Bridging this gap in investment financing for coastal protection infrastructure while finding the right mix of public and private resources remains the core challenge to achieving coastal resilience in West Africa. That's why the West Africa Coastal Area's Management Program (WACA)—hosted by the World Bank and financing country-executed projects—piloted its first ever WACA Marketplace last month in Abidjan, Côte D'Ivoire, made possible through the generous support of the Global Facility for Disaster Reduction and Recovery and the Nordic Development Fund. Envisioned to simplify the process of mobilizing finance for infrastructure solutions to erosion, flooding, and pollution issues, the Marketplace brought government representatives from WACA countries into the same room as potential financial partners, so countries could "pitch" their highest priority needs for coastal resilience.
While this pilot Marketplace focused on mobilizing public finance for coastal infrastructure, its next iteration will focus on identifying and promoting opportunities for public-private partnerships (PPPs).
The WACA Program is already engaging with global and regional private sector representatives to figure out what role they can play in supporting sustainable coastal resilience. They are addressing other questions too, such as what role can PPPs play in initial infrastructure investments? Can PPPs address the ever-present gap in the maintenance of these protective assets?
We welcome your suggestions in the comments below on what these roles might look like, and what sort of non-traditional PPP opportunities may exist in coastal contexts. I also encourage you to watch this video to get a brief glimpse into the lives of those living in West Africa's coastal areas and the challenges they face.
While our memories of the beach may be cherished moments frozen in time, for many in West Africa, these memories and their precious relationship with the coast are unfortunately becoming more and more difficult to make and maintain. With the right solutions and the financing to support them, West Africa's coastal areas can thrive.
Author: Sajid Anwar, Environmental Specialist, World Bank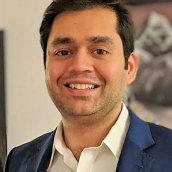 Detail
Date:
2019-12-17
---
Related