Blog
|

2020-01-06
Dealing with Coastal Challenges Requires Big Push by Private Sector
The recent threats to Grand-Bassam, a UNESCO World, have particular resonance for me. 
I was born and raised in Cote d'Ivoire, a majestic but vulnerable coastal country. I know all too well how coastal livelihoods and communities have been shattered by intense flooding, poorly built infrastructure, pollution from untreated waste, and many other factors that could be aggravated by climate change.
The recent threats to Grand-Bassam, a UNESCO World Heritage site and my grandfather's hometown, have particular resonance for me. Last September, rising water levels of the Comoe, the country's largest river, caused extreme flooding of the city. Residents were forced to evacuate, leaving behind homes filled with water, ruined belongings, and empty businesses.
In east and southern Africa, 2019 will be remembered as a year of extreme weather events. Between October and November, rainfall that was 300% above the average, caused massive flooding and landslides, affecting 2.8 million people. In Mozambique, damages and losses from two consecutive cyclones amounted to $3 billion with recovery and reconstruction costs of $3.4 billion.
Similarly, in West Africa, our recent economic analysis shows that in 2017 alone, coastal erosion, flooding and pollution in Benin, Côte d'Ivoire, Senegal, and Togo cost $3.8 billion, or 5.3% of the four countries' gross domestic product (GDP). Beyond the economic cost, coastal degradation caused 13,000 deaths that year in the four countries.
This is tragic. West Africa's coastal areas host about one-third of the region's population and generate 56% of its GDP. Our coastline must remain healthy and productive to create economic opportunities, build resilient communities, and transform livelihoods.
Tackling flooding and coastal erosion requires a mosaic of interventions. Agriculture, disaster risk management, environment and water teams must join forces to reduce risk, protect ecosystems, and improve infrastructure in order to build resilient livelihoods.
It is also a tall order to mobilize the financing and expertise needed to support countries to prepare for extreme weather and subsequent pressures on coastal zones.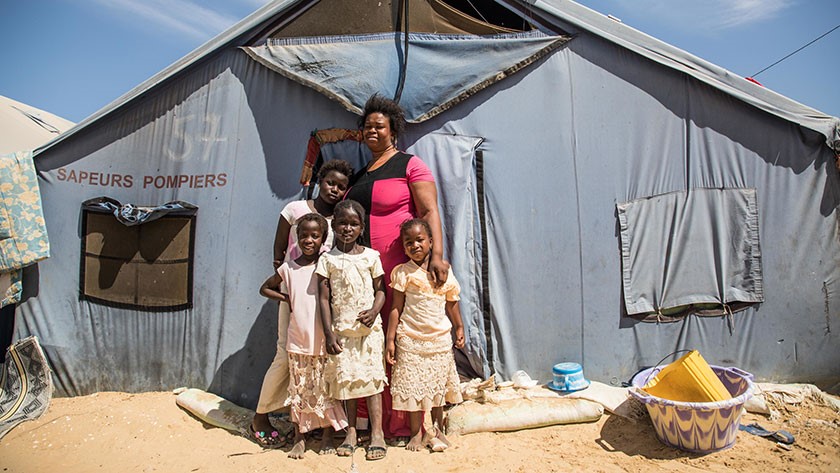 I just returned from the West Africa Coastal Areas Management Program (WACA) Marketplace in Abidjan, an event that brought together countries, donors and the private sector to find solutions to coastal issues. It was heartening to see the private sector and financiers listen to countries pitch projects on coastal resilience and express their willingness to invest in these projects. The Marketplace is an innovative model that offers a simplified way to move from concepts to investment-ready projects that can be matched with interest from the public and private sector.
In this inaugural Marketplace, countries supported by the World Bank-funded WACA Program identified priority investments for coastal resilience and kickstarted a dialogue with financial and technical partners that will result in the mobilization of financing.
The WACA program brings technical and financial solutions to these challenges. However, increased pressure from a growing coastal population and the relentless exploitation of natural resources so many depend on for their livelihoods, exacerbate the challenges. In response, the Marketplace promoted investment in coastal resilience through innovative financing and public-private partnerships.
The World Bank is engaged in the WACA Program because we know that building resilience is imperative for coastal communities. It takes all sectors to make a difference in coastal livelihoods and bring economic prosperity. In Cotonou, the urban drainage system to prevent floods is being scaled-up; in Abidjan and other cities, coastal landscapes are being restored to prevent erosion; we are working with ports to improve infrastructure and environmental management; appropriate decommissioning of West Africa oil platforms is crucial; maintenance, governance and transparency cut across all of these sectors and help make this possible.
Local action and learning about the need for resilience and adaptation are also essential. That is why we have engaged with youth bloggers to champion coastal resilience, consulted with civil society groups and together, we prepared a roadmap for local action and community engagement to ensure that beneficiaries' voices are heard and heeded.
We also need knowledge, research, and the expertise of academia to design transformative interventions. The Bank-supported Africa Center of Excellence for Coastal Resilience is at the center of beefing up regional knowledge and will prepare a Compendium of Solutions for Coastal Resilience in collaboration with the French National Research Institute.
To make life in Grand Bassam and other African cities prosperous, we need technically sound solutions delivered at scale, but also countries' leadership in ensuring coordination at a regional level.
I am energized to see the private sector ready to play its part and support a sustainable and prosperous Africa.
Author: Simeon Ehui, Regional Director for Sustainable Development for Africa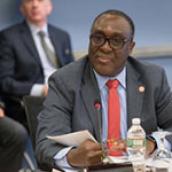 Detail
Date:
2020-01-06
---
Related