Blog
|
WACA as part of the solution in Unpacking the Plastics Challenge
This extract is part of an immersive story by the World Bank. Read story here. 
Plastics are here to stay. They are easy and inexpensive to make and have been a significant driver for development. But plastic waste has become an omnipresent threat - with public health, livelihoods and the environment all suffering. Plastic can take hundreds of thousands of years to decompose and is already becoming a part of our fossil record.
Africa
The fishermen of Bargny, on a sheltered bay on the coast of Senegal, understand these consequences all too well. Serigne Abass Pouye faces the problem every time he goes out for the day.
"What do we see most at sea? Plastics everywhere," says Pouye.
Their fishing grounds are now infested with plastic waste, reducing their catch. Turtle breeding sites on the beach are so cluttered with trash that hatchlings die because they cannot reach the water. Damage to the ecosystem is compromising biodiversity - negatively impacting the lives and livelihoods of the residents here. At times, bundles of plastic jam and damage the boats, making it difficult to work at all.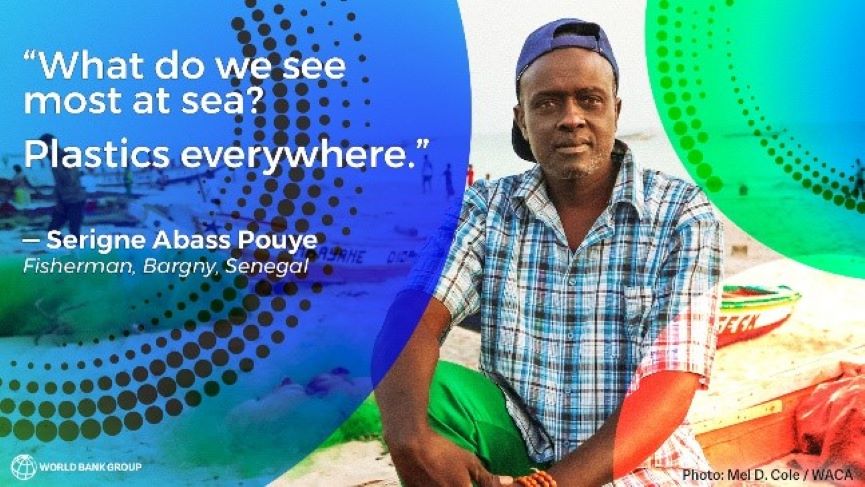 Ndiouck Mbaye, President of the Rural Women's Association in Kaolak, expresses the frustration felt by so many:
"We are tired of seeing plastic in our lives. It is everywhere and it has many negative impacts. When you go in the forest, plastic is mixed in the soil, killing our flora. Nothing can grow. It often kills our cattle, our only treasure. Our drains are infested with plastic, making kids and adults sick. "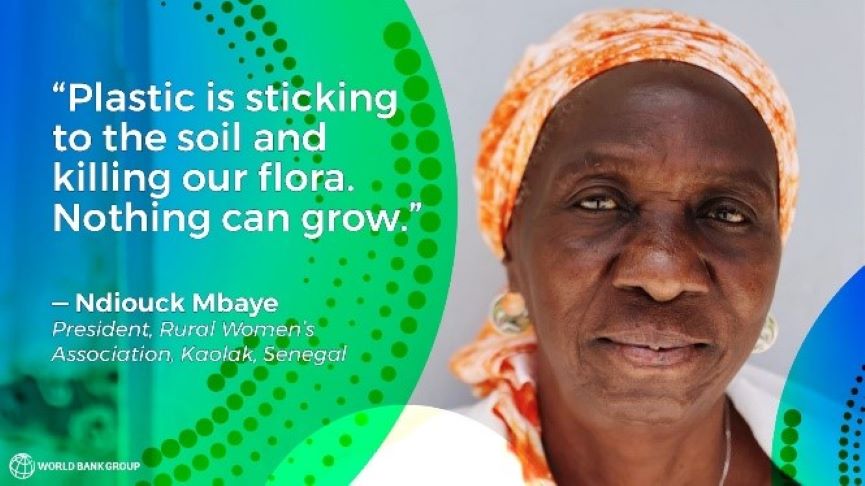 Despite these persistent challenges, Senegal has also had some successes in addressing the unrelenting problem of plastic waste. Take Mbeubeuss, the main dumpsite for the lively capital region of Dakar. Opened in 1968, it is now one of the largest open dumps in west Africa, serving nearly 4 million people by taking in 475,000 tons of waste a year. Situated near both a major city and the sea, it has become a major source of air, land, and water pollution. Waste is both a serious problem and an opportunity for the region. Take the $220 million West Africa Coastal Areas Program (WACA) for example, which supports countries in curbing marine plastic pollution, creating finance opportunities, developing innovative solutions, and spurring citizen engagement to make coastal communities more resilient.
Unlike other litter, there are ways for plastic to be repurposed and have continued value, but this requires proper sorting and processing. At Mbeubeuss, more than 2,500 people do just that, thanks to a $125 million credit from the International Development Association to support the Municipal Waste Management Program. The project is designed to help these waste-pickers with social, entrepreneurial, and skills development. The project also funded a recycling facility on the site to improve management of the recycling process. With better treatment of the waste, more material can be exported to manufacturers making rugs, clothes, furniture, and other products.
More waste is reused, less contaminates the landscape and ocean, and livelihoods are boosted.
The "Big Picture" Challenge
Unfortunately, the problems faced by Senegal are not unique. Over the last 60 years, 8.3 billion tons of plastic have been produced around the world, but only 9.5% of it has been recycled. The remaining 7.5 billion tons has been left to pile up on land and clog waterways. Furthermore, most plastic is for single use items - meaning its usefulness is very short while its lifespan is very, very long. And there are only so many things that can be done with plastic once it is created.
Today, production of plastic far outpaces our ability to manage it when it becomes waste, and the current amounts are expected to triple by 2050. The detrimental effects of plastic pollution touch every living thing across every ecosystem on the planet. It is inescapable and has negative impacts on health and livelihoods - not to mention the cleanliness of communities around the globe.
Every Effort Counts
Plastic pollution is a complex, universal problem that must be solved before there is further ecological harm. We must ask new questions that will add to our knowledge base, take creative approaches to policymaking, and support ground-breaking innovation. These efforts can start small and grow beyond anyone's imagination.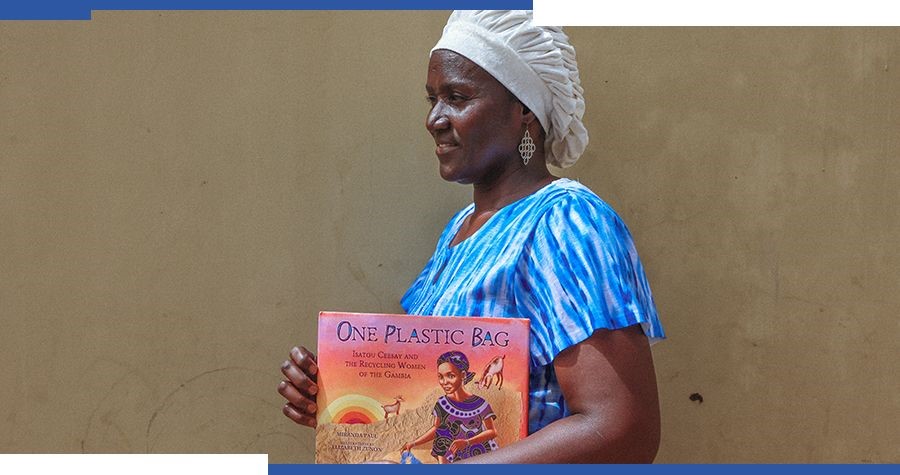 Just ask Isatou Ceesay.
In 1998, Ceesay, who lives in The Gambia - where 84% of the country's plastic waste is mismanaged and leads to clogged drainage areas, flooding, disease, and contaminated food sources - decided to turn this plastic waste into an asset by processing plastic waste into strips that could be woven into items like bags, purses, and wallets.
Eventually, Ceesay expanded her small, environmental enterprise beyond her own village of N'jau.
"As a Gambian, as an African, I wanted to contribute towards it [solving the plastics crisis]. I am not a rich person, I am not a big education star, I just had some information and I couldn't keep that information to myself. I wanted to share it with other people," says Ceesay.
Today, Women's Initiative Gambia trains and empowers thousands of women, youth, and disabled groups to earn money while reducing plastic waste in their community. Dubbed Gambia's "Queen of Recycling" Ceesay has traveled the world, telling her story and inspiring others to take bold action to tackle plastic pollution.
Plastic is here to stay, but plastic waste does not have to be. The World Bank is putting its decades of experience to work, transforming plastic pollution challenges into opportunities to achieve green, resilient and inclusive development.
This extract is part of an immersive story by the World Bank. Read story here.