Blog
|

2020-05-27
When Resilience Means Leaving your Home and Making a New One
Along the beach in Mondouku, a group of fishermen have just returned with their catch.
Along the beach in Mondouku, Côte d'Ivoire, a group of fishermen have just returned with their catch. Many of them come from neighboring Ghana, and they tell us that they come to the Ivorian part of the coast because there are more fish here. Still, they explain that the fish are smaller in size and number compared to previous years. The beach they are sitting on is lined with small hotels and cabanas destroyed in a storm surges over the past few years. A bit further down the coast, near the Vridi Canal, we speak with Conde Abdoulaye, who runs the lobster restaurant that his father ran before him. Even at low tide, the water laps against the steps of the restaurant and a retaining wall which he has rebuilt numerous times. He says he knows it is inevitable that at some point the sea will swallow his restaurant, and he will have to leave. He blames the canal for most of the beach erosion, but also acknowledges that changing weather patterns and increasing storms have contributed to the damage.
The visits were part of an identification mission for the West Africa Coastal Areas (WACA) Resilience Investment Project, which is proposed to provide support to six countries--Benin, Cote d'Ivoire, Mauritania, São Tomé and Príncipe, Senegal, and Togo--to better manage coastal erosion and climate risk. In many communities along the West African coast, it is becoming increasingly dangerous, and in some cases impossible, to live close to the sea, because the beach is disappearing at an alarming rate.

São Tomé and Príncipe communities have asked the government for assistance in relocating after recurrent storm surges washed away homes, and claimed lives. Here, a program to pilot voluntary relocation is working with four communities, starting with participatory risk and vulnerability mapping to identify who is most at risk and needs to move. New land has been identified, and plots are being allocated with the communities driving the process. In order to prevent people from returning to the vulnerable areas, and to ensure that the new, safer location attracts more people, the government is planning to invest in the new areas.

Other West African coastal countries have requested The World Bank-funded-WACA program to help communities asking to be relocated. To support these efforts, and with co-financing from The Global Facility for Disaster Reduction and Recovery (GFDRR), the World Bank is working to develop a framework to guide communities with voluntary relocation. The framework aims to get ahead of the curve and develop plans anchored in a long-term vision of climate resilient development so that communities are not relocating in a rushed, reactive manner, after there has already been loss of life, livelihoods, and assets.

The complexity of this task cannot be overstated. Relocation is an inherently disruptive experience, upending livelihoods, social networks, ways of life, and cultures. However, if planned carefully in advance with the affected communities driving the decision-making, it can be a potentially important opportunity for inclusive, resilient development planning.

Resettlement is always challenging, as years of experience resettling communities displaced by development projects can tell us. In cases where communities have been relocated after a major disaster when their original community has been deemed unsafe to rebuild, most people eventually return to their original location despite the high level of risk. After all, people's livelihoods, culture and sense of identity are deeply rooted in the land they live on and the communities they build.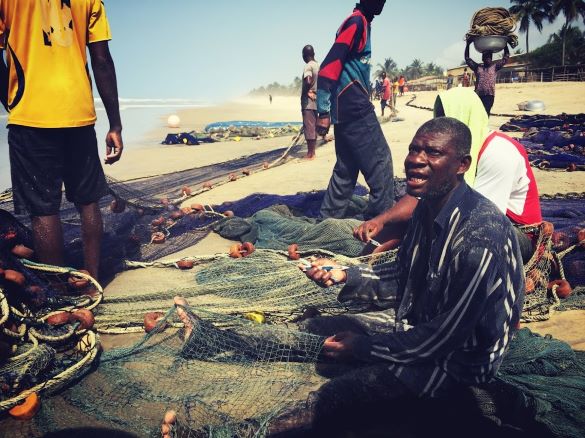 There is a growing recognition that the impacts of climate change will force some people to move and construct new communities and lives. Yet there are only a small handful of cases getting underway around the world where entire communities are being relocated on a voluntary basis to adapt to environmental and climate change.

In addition to São Tomé and Príncipe, there is a case in Isle de Jean Charles, Louisiana in the United States, involving a Native American community of the Biloxi-Chitimacha-Choctaw tribe which has seen 98 percent of their land disappear into the Gulf of Mexico. The tribe initiated the process and applied for US federal funds to support their initiative. Still, it is proving to be challenging, as a few of the families do not want to move.

The WACA voluntary relocation framework is being developed in partnership with the West Africa coastal countries to ensure that relocation is a pro-poor, people-centered process in which communities drive the decision making. It promotes a clear understanding of the social risk involved, in addition to transparency and accountability to stakeholders. Rather than provide prescriptive instructions, the framework will walk government and other stakeholders through the inputs they will need to make the decision, the questions to consider regarding who needs to be involved, and how to asses and identify the resources needed. From there, it will develop guidance around different potential pathways, including: a) adapting in situ; b) encouraging self-relocation through the creation of positive "pull" factors; or c) initiating a full relocation program.

Workshop discussions with governments and partners were very animated – recognizing the need for voluntary relocation and at the same time generating an extensive list of issues and challenges in undertaking this process. After listening to all of the varied comments, sociologist Olivio Diogo with the government of São Tomé & Principe, who has been instrumental in building trust with the pilot communities there and ensuring their continuous participation, summed it up by stating that everyone is right and there are no solutions. "We are talking about cultures, livelihoods, huge amounts of financing...so there are no solutions, only trade-offs, with winners and losers."

The stakes are high and we need to get this right. Facilitating an open dialogue on the tradeoffs and ensuring that communities drive the process in partnership with government is imperative to ensuring inclusive, resilient development in which people not only survive, but thrive.
Authors
Margaret Arnold, Senior Social Development Specialist, World Bank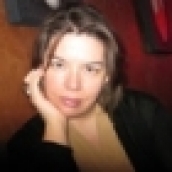 Paivi Koskinen-Lewis, Paivi Koskinen-Lewis, Sr. Social Development Specialist in the Regional Safeguards Secretariat for SAR in OPCS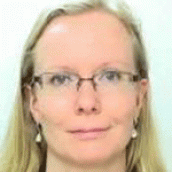 Detail
Date:
2020-05-27
---
Related