News
|
Preserving Mangroves to Enhance Coastal Resilience
Did you know that each year, mangroves store the equivalent of carbon emissions from 26 million cars?
Did you know that each year, mangroves store the equivalent of carbon emissions from 26 million cars? And that just 100 meter of mangrove can reduce the force of a wave by half?
For the WACA team, there is no better way to celebrate Earth Day than to express how critical mangroves are to our lives. They are hubs for biodiversity, natural barriers against coastal flooding and hurricanes, and carbon sinks. Mangroves also provide energy, food, medicine and income for many of the 200 million people who live within 10 meters of sea level and around them.
Despite their vital role, human pressure and climate change impacts threaten the existence of mangroves . Yet there is hope, and solutions to restore these nature-based solutions.
It was inspiring to listen to the Radio France International podcast on the value of cross-border solutions and the need for broad programs like WACA to sustain commitment and have large-scale impact.
Mangroves provide invaluable services. They help maintain a productive ecosystem where fish reproduce. They sequester carbon 25 times more than tropical forests – each year they store the equivalent of carbon emissions from 26 million individual cars. And last but not least, they are nature's own mechanism to absorb the impressive energy from ocean waves - just 100 meter of mangrove can reduce the force of a wave by half. Mangroves are barriers against storms surges and extreme weather events that cause extensive flood damage every year. A Central American study shows that the impact of hurricanes can be fully mitigated in areas protected by mangrove belts of one kilometer or more. Coastal degradation also comes with an economic cost; some West African countries lost about 5 percent of their GDP to this challenge in 2017, according to a World Bank study.
The RFI podcast focuses on two countries that standout because of their massive loss of mangroves. Costa Rica hosts Térraba-Sierpe, the largest mangrove of Latin America, but lost 35 percent of its mangroves between 1980 and 2005. Benin's mangroves shrunk by one quarter between 1980 and 2006, with the Mono River Delta hardest hit. Here, salt production from mangroves is the main – and sometimes the only – source of income for coastal communities, putting enormous pressure on the resources.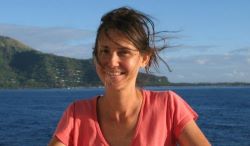 The French Facility for Global Environment (FFEM), a key WACA partner, supported a transfer of technologies and skills from Mexico to Benin and Costa Rica. In this podcast, Janique Etienne, Team Lead, FFEM; Ebenezer Houndjinou, Director of the NGO CODE in Benin; and Nirlady Artaba, President of the NGO Aso Pez in Costa Rica, take us on a mangrove journey through Benin and Costa Rica.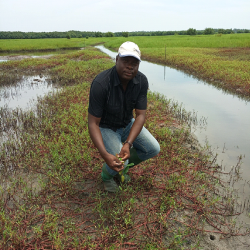 Etienne delves into FFEM's interventions to promote the sustainable management of the mangroves so that coastal wetlands can better mitigate and adapt to climate change. Houndjinou explains how his trip to Costa Rica inspired his approach to saving mangroves in Benin where the World Bank also supports mangrove restoration. For Artada, building communities' awareness on the environmental and economic value of mangroves is key to their preservation.
The World Bank is currently studying the value of ecosystem services provided by mangroves in Ghana and Guinea. The assessment examines the countries' capacity to reduce coastal flooding and the benefits of investing in mangroves for coastal protection. We will publish the results on this website.
For now, tune in to RFI to listen to the podcast, and enjoy the engaging discussion on mangroves from experts committed to preserve mangroves and help coastal communities become more resilient.
Author: Peter Kristensen, WACA Program Coordinator.