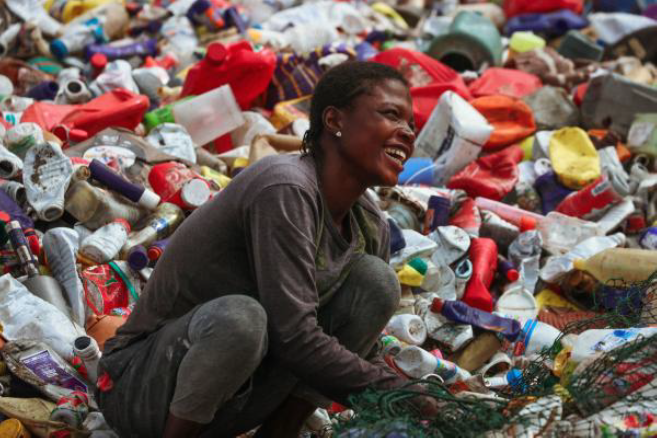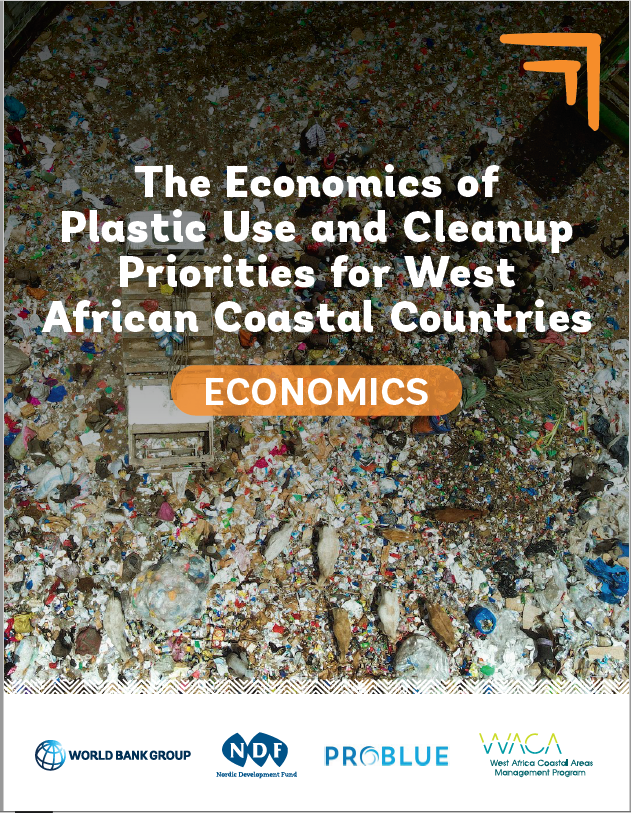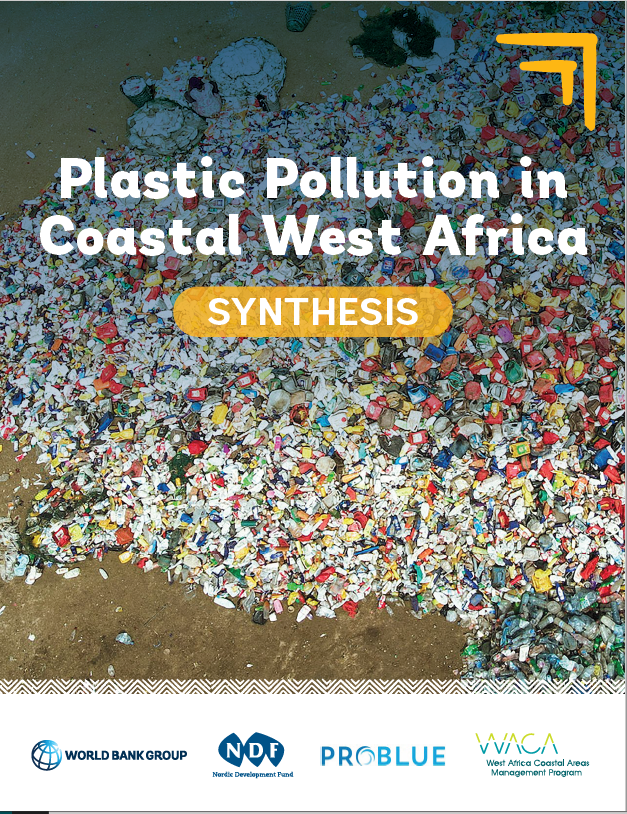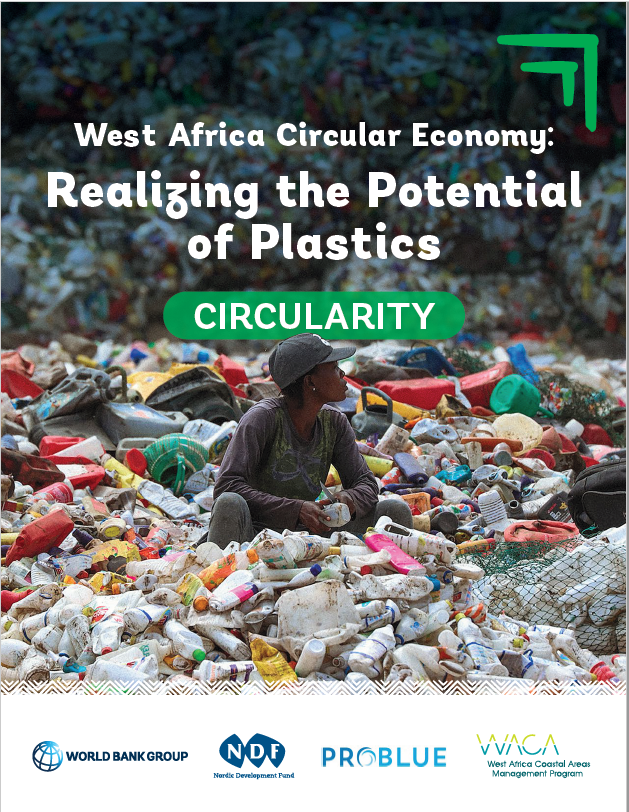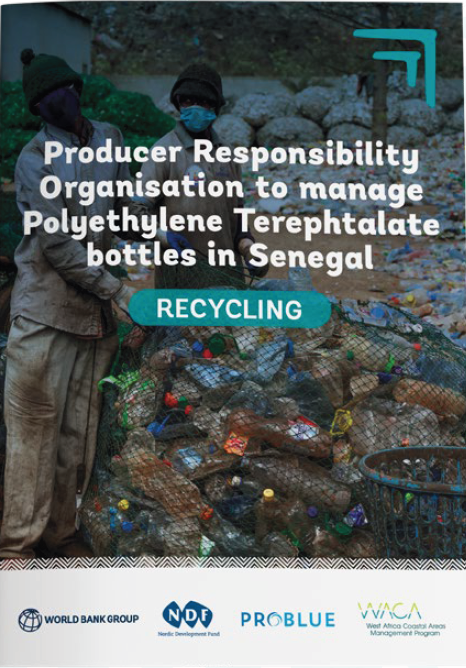 The World Bank commissioned a series of reports under the WACA Program to tackle the problem of plastics pollution in coastal West Africa. It is supported by an eBook and a multi-media package:
Producer Responsibility Organization to Manage Polyethylene Terephthalate Bottles in Senegal

WACA Plastic eBook

: a compilation of resources on plastic pollution in coastal West Africa to help individuals to create their own rationale for mobilizing action.
A visual and artistic human narrative: multimedia approaches are used to present a human narrative on how plastics affect livelihoods.
Partner engagement: solutions are available, and technical, financial, and civil society partners are motivated and committed to better coordinate actions at regional, national, and local levels. Sustained engagement ensures that stakeholders are part of the solution.
Synthesis Paper summarizing findings from the reports and engagement.
Key messages
Plastic consumption is increasing in coastal West Africa. West African urban population doubled from 2000 to 2015 and this urbanization combined with economic growth caused plastics to become the most favored materials in food and water packaging industry, generating large amount of plastic waste. Plastic consumption in the 17 West African coastal countries was estimated at 7.9 million tons in 2021; at current growth rates, this could increase to 12 million tons by 2026.
Coastal West Africa has few plastic production sites. Most countries rely on imported virgin plastic resins and plastic products. As much as three-quarters of the plastic used within the region is imported, mostly from Asia. Nigeria is the sole producer of virgin plastic resin and only Nigeria, Ghana, and Côte d'Ivoire have significant conversion industries. These countries are also the largest exporters of plastics in the region.
In 14 out of 17 West African coastal countries, more than 80 percent of plastic is mismanaged, increasing the risk of plastic waste entering the oceans. The main contributors to this pollution in the region are Nigeria, Côte d'Ivoire, Ghana, and Senegal. There is an urgent need to improve plastic waste management systems in the region.
The study estimated that the 17 coastal West African countries spanning from Mauritania to Gabon generated 6,930 kilotons (kt) of plastic waste in 2018 (about 30% of the total plastic waste generated in Africa). Of this, about 20 percent was generated within 30 kilometers (km) of the coast.
Most of the plastic pollution stems from packaging, and primarily from single-use plastic for food and water consumption and sanitary purposes.
The external cost of marine plastics to the environment in West Africa is estimated to be around US$10,000 to US$ 33,000 per ton of plastic waste. The four sectors that are particularly hard hit by plastic pollution (fisheries and aquaculture; marine-linked tourism; waterfront property values; and biodiversity and ecosystems) suffer potential damages between US$2,000 and US$7,000 per ton of plastic waste. More research is needed to determine the costs of plastic pollution for other sectors.
Improvements are needed in solid waste management overall and plastic waste management in particular (waste collection, plastic containment in landfills, and informal plastic sorting for reuse) including recycling infrastructure. Only about 10 percent of total plastic waste is recycled in coastal West Africa.
Econometric analysis indicates that import taxes on polyethylene sheets could play a role in reducing marine pollution by driving down single-use plastics waste. However, given that single-use plastics are widely used for safe drinking water, the potential public health impacts of such measures will need to be carefully considered. Similar consideration needs to be given to the distributional effects of such import taxes.
A circular economy model offers strong potential for reducing plastic waste. For three significant sectors (Packaging, construction, and fisheries), if countries introduce a pragmatic circular economy scenario 40 to 50 percent less plastic

—

amounting to 2.9 to 3.8 million tons of plastic waste

—

will end up as waste in the environment by 2026.
Since virgin plastic products are cheaper than recycled plastics, transformative policy support may be required to increase the viability of a regional or local circular plastics economy.
Public awareness, stakeholder participation in policy and strategy design, and access to environmentally friendly alternatives will be key to effective waste management