Togo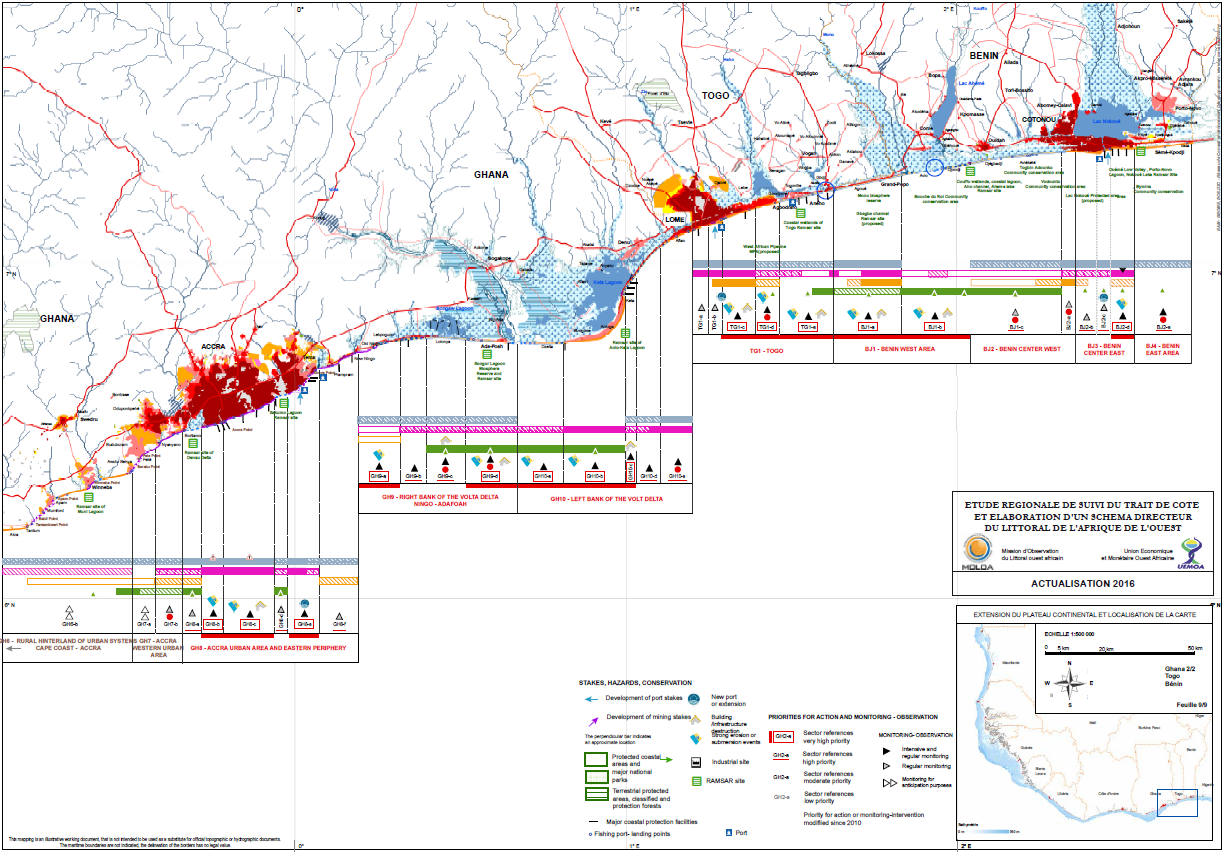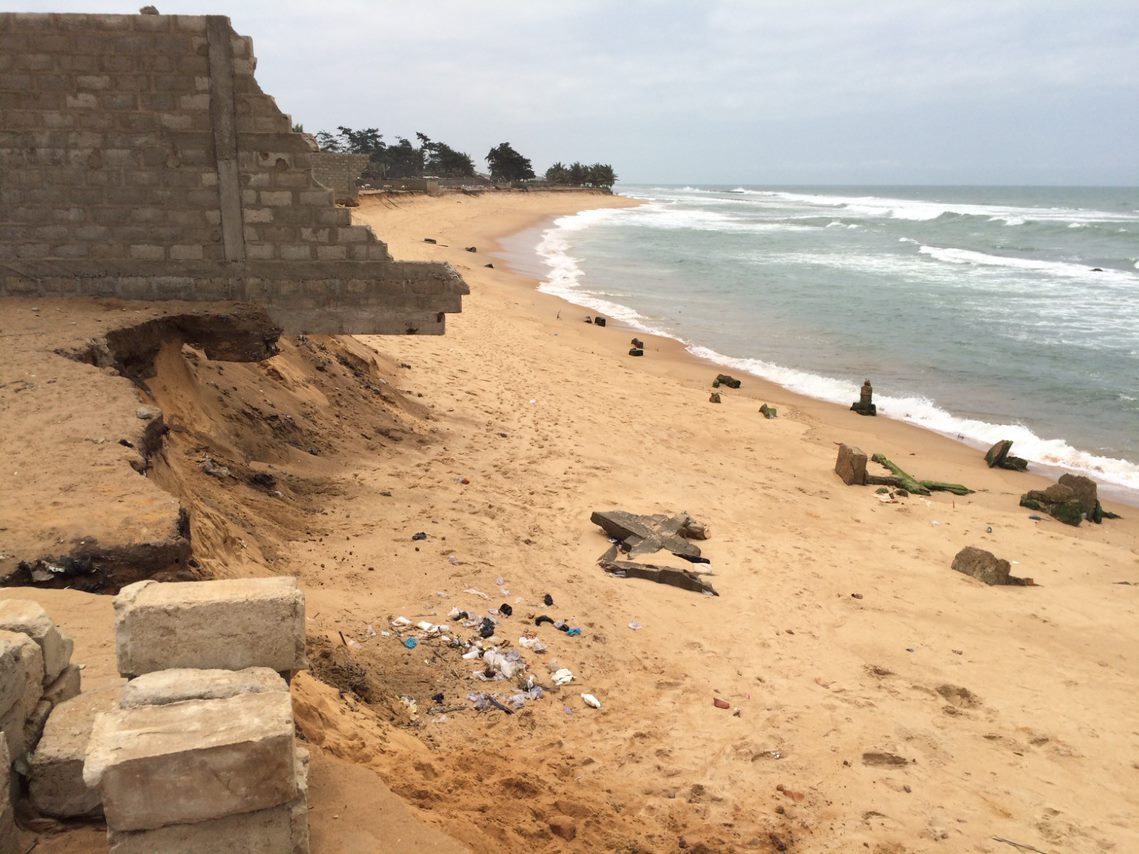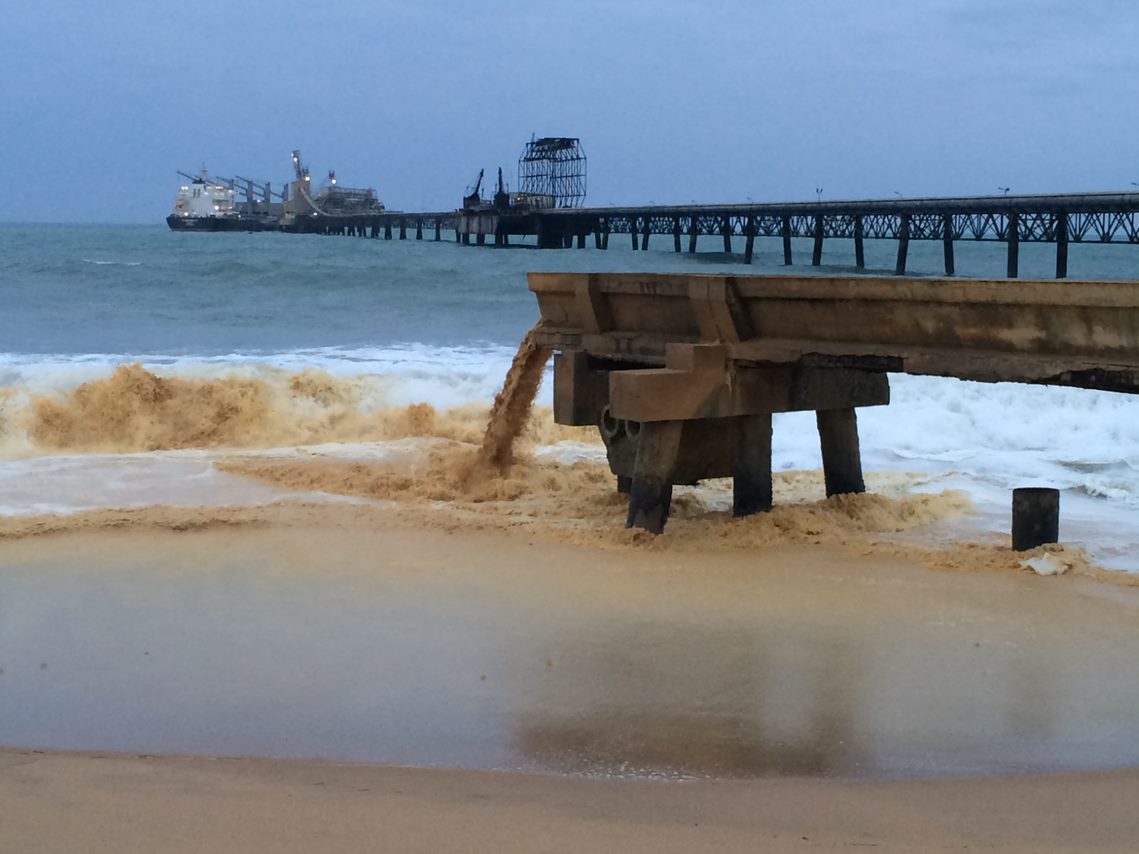 Capital: Lome
Total Population: 7,9 million
Coastal Population: 2 million (28 % of coastal population)
Urban Coastal Population: 2 million (100% of coastal population)
Coastline:  56 km
Coastal Zone of Togo
The coastal zone consists of low-sloping sandy beaches with tidal flats and shallow lagoons. Detailed information on Togo's coast is provided here.
Action Planning
Togo has prepared a multi-sector investment plan which call for an country-wide approach given the coast is only 56 km long. This requires all sectors to be engaged and collaborate.The MSIP proposed five streams of work as follow, combating coastal erosion and flooding, pollution management and protection of the natural environment, strengthening of the institutions and coastal-related laws, curing knowledge and making it available, and sector investments.
WACA Interventions
Cross-border collaboration is key for Togo. With Benin it will undertake a first phase of emergency protection and a second phase where a long-term solution requiring detailed studies and innovation. Between Agbodrafo and Grand Popo it involves the construction or rehabilitation of groynes and breakwaters beach replenishment. Other investments focus on management of the Chenal de Gbaga needing a sustainable land management approach. Social income-generating activities will are in the works to reduce the pressures on the ecosystems.
Key agencies
The Ministry of Environment and Forest Resources (MEFR) is the lead agency for the coastal resilience efforts. It has established a project implementation unit to coordinate project activities supported by multiple partners.
Contact
Togo is seeking partners with resources available to scale up support on coastal resilience. WACA Coordinator for Togo is Dr. Adou Rahim Alimi Assimiou.